This weekend I am tempted to stay home and enjoy the air conditioning and stay out of this brutal heat; but I probably won't....
So instead of staying in and staying cool, what will I do?
I may or may not go here.....
























I may or may not see this beautiful lady....


I may or may not eat here......






But if I do, this will probably be involved.....
After that, I might have to visit this place ......




And if it gets too hot outside, then we may or may not need to cool off here....
I'm sure there's something in here that I don't know that I need, right?


And of course, we may or may not have to grab some dinner....
Mmmm......




Of course, if we decide to go there.....
THE best fajitas that I've ever had....and oh yeah....fresh tortillas...you should try the corn ones.......AMAZING!




And all the yummy extras to go along with the fajitas!
And if we have dinner there, this will happen next.....
How many of these will he enjoy??
You should taste this stuff!
There will definitely be lots of laughter!


And this guy gives the greatest service! He's our favorite!




So I think I've just about talked myself into a road trip.....which really wasn't that hard. Road trips are one of my favorite things to do. Before I decide for sure on my weekend plans, I'm going to link up with my friend,

JAVA

over at NEVER GROWING OLD for her fabulous

FOLLOW FRIDAY - 40 AND OVER

. This is a great place to make new friends and find some great new blogs to read.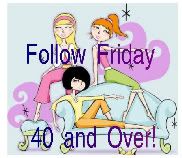 So if you'll excuse, I'm going to hop over there now. Thanks so much for stopping by and visiting me today. I hope you have some fun things planned for your weekend and I will be looking forward to reading about your adventures.
Take care and be blessed!