H

ere's a little funny to jump start your Friday! We have all misheard lyrics over the years, I'm sure. Some artists are just hard to understand, right? I have a friend who thought for YEARS that Gary Wright was singing about "James Weaver" instead of "Dream Weaver". Bless her heart for finally admitting that to us at Girl's Night one night! ha! We all got good laugh out of that one.
I don't think anyone was misheard more than John Fogerty from Creedence Clearwater Revival. So this morning, I thought I would share one of my favorites with you. It always gives me a chuckle to see this person's take on what CCR might have been trying to say in this song. I hope you enjoy it.
A

nd because it's Friday....and my favorite day of the week.....it's time to linkup with my friend, JAVA, over at NEVER GROWING OLD for her great Friday party....

.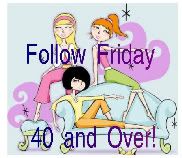 This is a great time to make new friends and find some new blogs to read. I'm heading over there now and hope you will join me!
Happy Friday, friends! I hope you have a wonderful and safe weekend.