Wednesday is rapidly becoming one of my favorite days of the week because that is the day that I get to participate in
Wordless Wednesdays over at
The Miller Racing Family
.
This is my third week to participate and I find that I give a lot of thought to which photos that I want to include. I don't have a lot of time for blogging; but it's never far from my mind. This week, in honor of my son's visit, I thought I would share some of my favorite photos of him. He's an adult now; but in my heart, he will always be my baby.
Thank you for visiting today! I hope you enjoyed my photos and that you will take some time to visit Tanya over at The Miller Racing Family.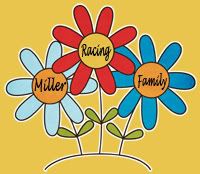 She always has lots of great photo entries over there. If you would like to participate, grab your photos and hop over there to link up! I will look forward to seeing your pictures!