It's Wordless Wednesday and my first time to participate. Yay me! According to the new friend that turned me onto the fun theme of the day, Wordless Wednesday is where you post pictures of things that interests you. That should be easy, right? So before I start attempting to be silent....which will be a major endeavor for me by the way.....let me attempt to explain how to play:
First post whatever pictures you would like....whatever you are feeling at the moment! I'm feeling my own pictures so I'll post those....
Post a link back to the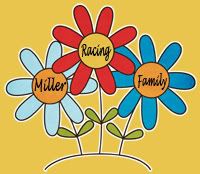 Now show some love all around by leaving a comment for me and please leave your website so I know who to visit! Leave a comment for Miller Family Racing so that they know you love them and while you are at it, visit some of the other Wordless Wednesday friends that have linked up over there and show them some love. It's a great way to make new friends!
Thanks for stopping by and I hope you enjoy my photos! Candace~♥
Just a few of the people and places that I've seen so far this year.........