Hello and Welcome!
I

am so happy that you have stopped by to see me. To say that life has been crazy lately is an understatement. On Wednesday, I missed joining TANYA over at THE MILLER RACING FAMILY for her wonderful WORDLESS WEDNESDAYS party. It is truly one of my favorite days of the week.....and I didn't even get to stop by and view any of the photos. I'm going to have to make a trip over there on Friday (my day ooofff!) and look at each and every one of them.
S

o since I didn't make Wordless Wednesday, I thought I would just upload the photos that I had planned for Wednesday and post them on Thursday instead. I went to the library today to upload my photos on my lunch hour and ran out of time. Wouldn't you know it? Sooooo.....here I am.....on Thursday night and it's time for....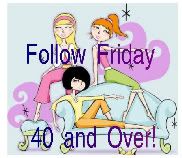 and there's no way that I'm going to miss this one!

S

ince I haven't gotten the photos posted before now, I thought that I would just spend Friday taking you along one of my summer sightseeing adventures.

T

his time our adventure was to Cornish, New Hampshire. David and I took a drive one afternoon on our vacation and ended up at SAINT GAUDENS NATIONAL HISTORIC SITE. What a treat! Even though the main house was closed for renovations and there was a flurry of activity going on there, we were able to take a walk around the grounds and take some photos. Please enjoy some of the beauty that is part of the Cornish Colony and Saint Gaudens.....
I thought this place was so cute that I had to stop and take a picture.
I can't believe that I've never visited this place before!
What a view!
Looooved this building!
What a beautiful view of Mt. Ascutney, huh? I would love to visit during Foliage Season
Pan Garden Statue
Another view of Mt. Ascutney from the portico
This photo does not do these flowers justice. The color was amazing!
Such a peaceful place on a summer sunny day!
W

e had such a lovely day at Saint Gaudens. We will definitely visit again the next time we are in the area. I would love to see it in all seasons and next time tour the buildings.
T

hank you so much for stopping by to see me today. I'm going over to see JAVA now and link up. If you haven't been over there, I invite you to join me for this fun party!

Have a wonderful weekend!